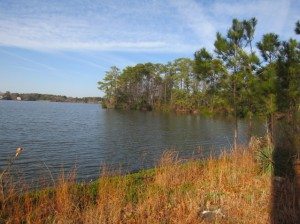 The Lake Shores Civic League is a neighborhood-oriented organization with the goal of maintaining and improving the public safety, quality of life and civic and social engagement within the Lake Shores neighborhood of the City of Virginia Beach.
It is a non-profit organization, guided by a written set of By-Laws and made up of dues-paying members with a member-elected Board of Directors.
The League holds general meetings 5 times a year at the Shelton Park Elementary school to discuss the business of the League, meet our neighbors, and enjoy guest speakers with pertinent and interesting information of interest to the residents of Lake Shores. The League also organizes several neighborhood events throughout the year including an annual summer picnic, neighborhood clean-up days, participation in National Night Out, and community yard sales.
The League is regularly looking for new members and encourages families to join or volunteer to assist with events and meetings.
The Lake Shores Civic League is a member of the Virginia Beach Council of Civic Leagues.
Learn more about Civic Leagues.